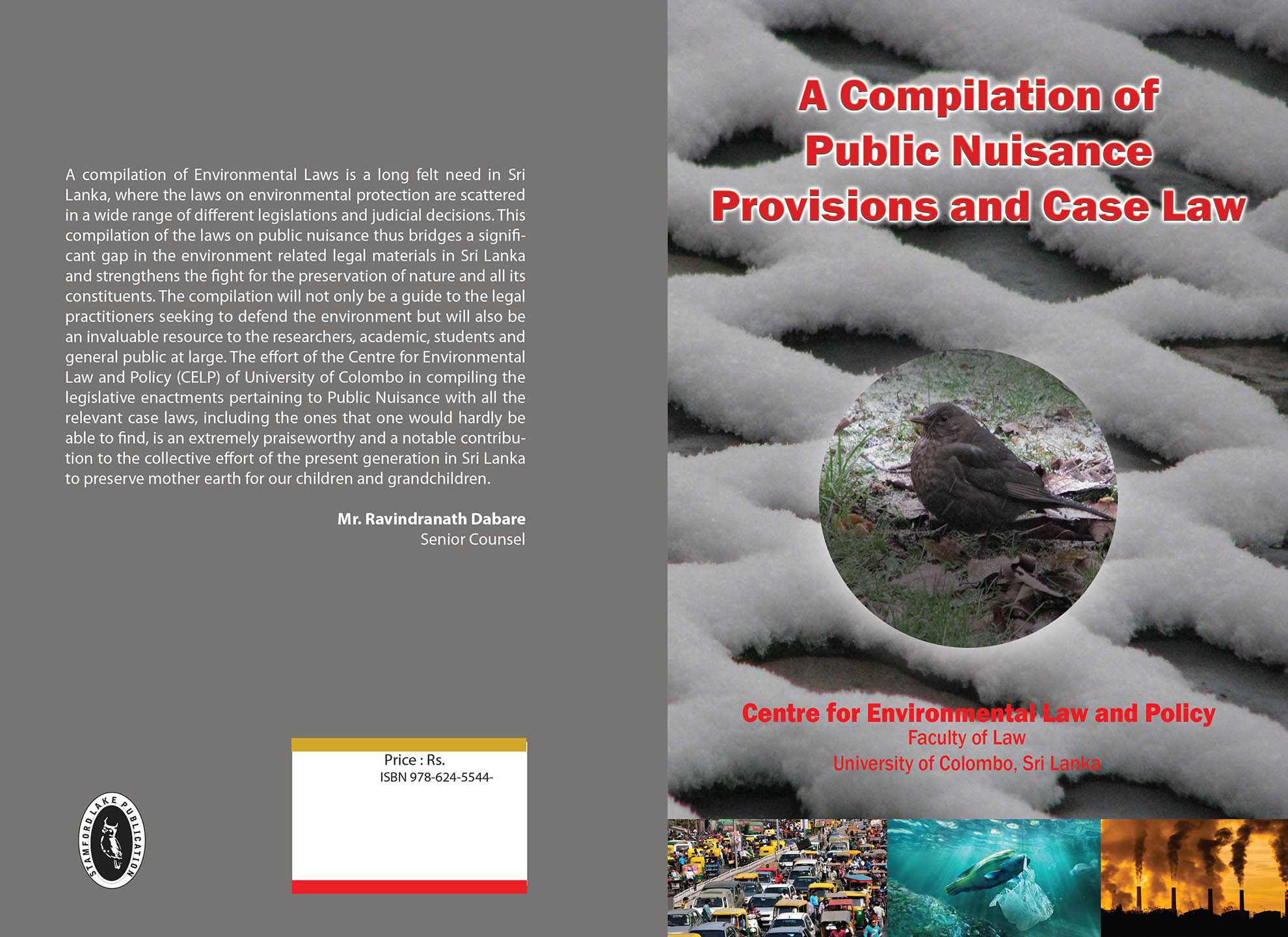 COMPILATION OF PUBLIC NUISANCE : PROVISIONS AND CASE LAW, VOL. 2
This compilation is the second one of a series of compilations aimed at gathering together the legislative
provisions, judicial precedents and practices on different laws and legal principles scattered in different legislations, case reports and law books to fight against environmental destruction. The compilation contains the laws pertaining to Public Nuisance which is an important legal weapon against environmental harm affecting the community.
While environmental protection and prevention of environmental damage form a dire need of contemporary society, the legal literature of this nature still remains scarce, leaving those who wish to defend the environment lost in a pile of disseminated laws. Bridging this gap in the existing body of literature, this compilation provides an excellent handbook for academics,legal practitioners, NGOs and students. CELP has many oth必利勁
er upcoming publications on various other areas of environme威而鋼
ntal law which it hopes will become accessories in the quest for the preservation of the environment.