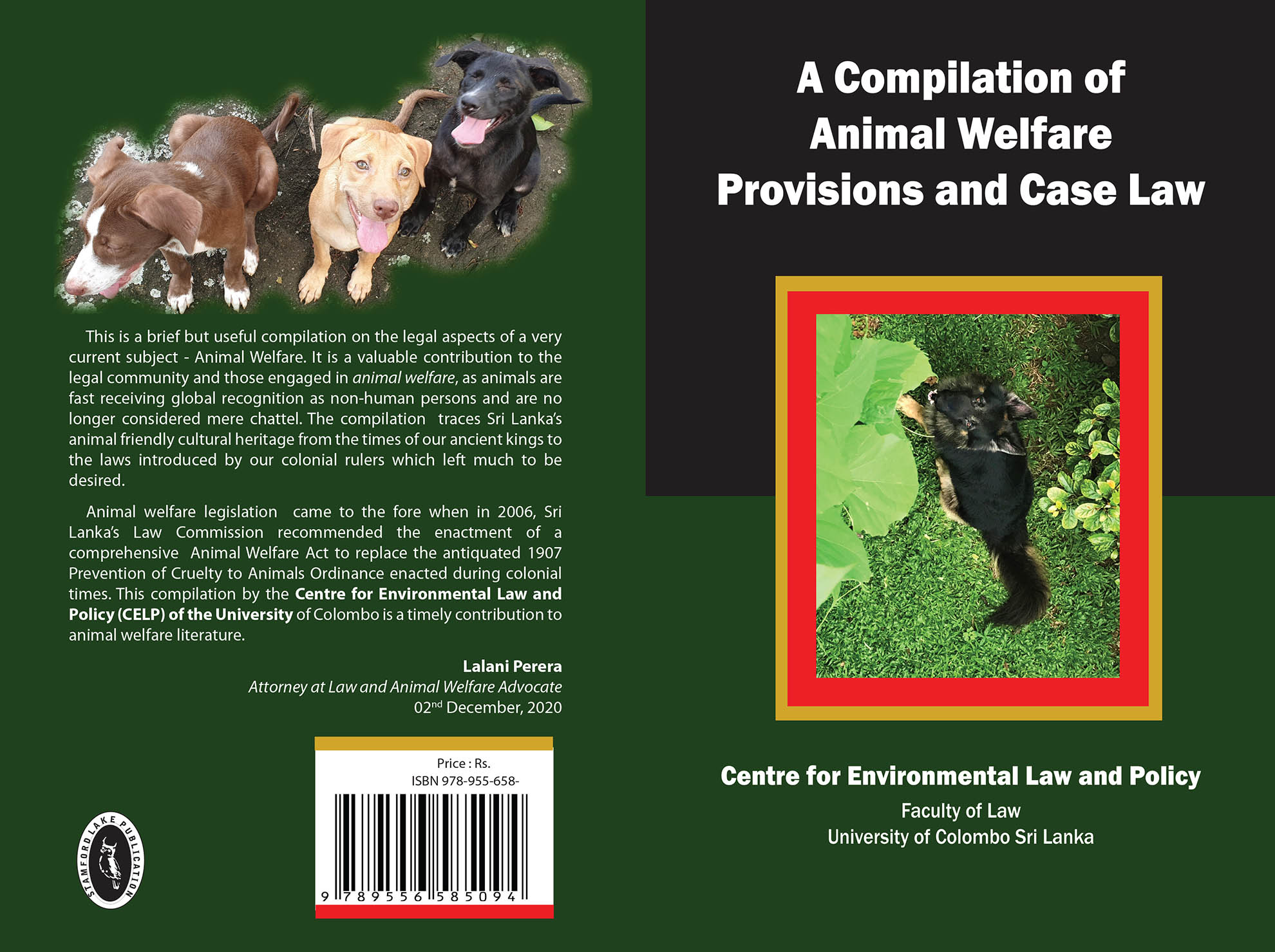 Compilation of Animal Welfare: Provisions and Case Law, Vol. 1
Compilation on animal welfare laws and policies is the first publication of CELP. Animal welfare is a principle which is gaining an overriding attention and significance around the globe, most particularly in recent years. It refers to the relationship between people and animals and the duty of the people to ensure that the animals under their care are treated humanely and compassionately. Even though animal welfare is a renowned concept in other countries, there is a considerable scope for further developments that can be introduced in Sri Lanka.
One of the major difficulties faced by the animal rights defenders in Sri Lanka is finding relevant case law with regards to animal welfare and the compilation intends to address this issue by producing a single publication with all the relev犀利士
ant legislations and case law. The compilation includes the Prevention of Cruelty to Animals Ordinance, No. 13 of 1907, the Animal Welfare Bill and judicial decisions where treatment for animals was in question. It is of unprecedented value to all the legal practitioners, NGOs and students who have specific interest in animal welfare laws in Sri Lanka.