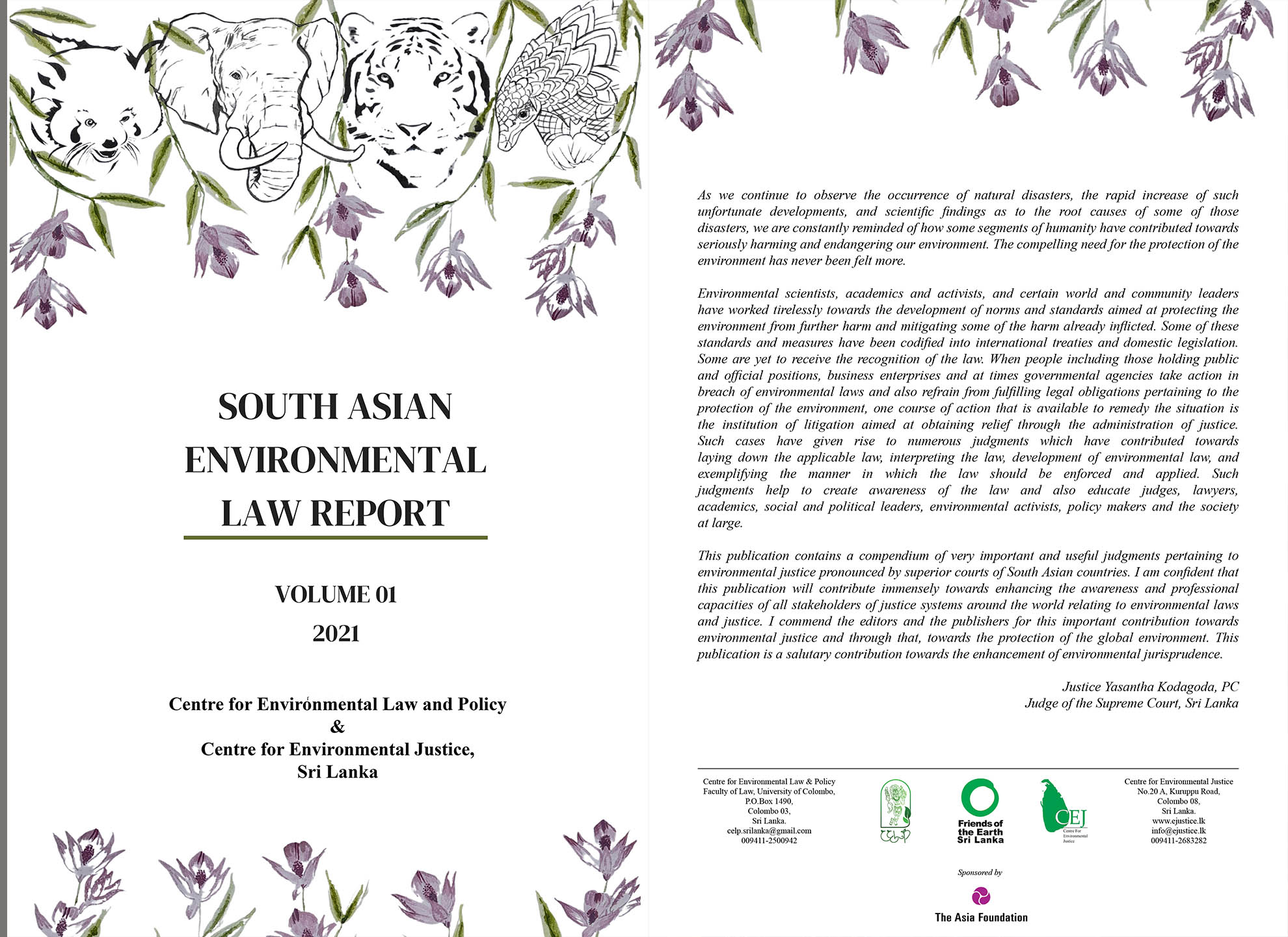 South Asian Environmental Law Report Volume 1
The South Asian Environmental Law Reports (SAELR) 2021 is the first collaboration between the Centre for Environmental Law and Policy (CELP) of the University of Colombo and the Centre for Environmental Justice (CEJ). This publication is intended to not only heighten general awareness among the global legal audience about the rich environmental jurisprudence of South Asia, but also to showcase a few selected landmark cases from South Asia that have significantly contributed to the development of the environmental jurisprudence in domestic, regional and global contexts. SAELR 2021 presents four landmark judgements from Sri Lanka and one significant judgement from Bangladesh, India, Nepal and Pakistan respectively. SAELR 2021 is a unique initiative from other collections of legal reports because each landmark case includes a review by a legal expert analysing case facts, the judegment and necessary future developments.  The main objectives of publishing SAELR 2021 include showcasing the rich environmental jurisprudence in威而鋼
South Asia, providing wider access to law students, researchers, journalists and the judiciary of the evolution of environmental jurisprudence, and hinting the future judiciary, lawyers, journalists, activists, researchers and students the way forward for a rich environmental jurisprudence. As a concluding remark, given that there are many other momentous judgements, this is only the founding stone of a series of South Asian Environmental Law Reports.