✽ To promote research in the areas of environmental law and policy
✽ To contribute for law and policy reform through research and education
✽ To promote and enhance environmental law and policy education in the university and the country
✽ To lead and collaborate on environmental law and policy education and research
✽ To provide legal and policy advice and services
✽ To build partnerships with the relevant stakeholders
It is with great pleasure that I convey my sentiments for the ceremonial inauguration of the Centre for Environmental Law and Policy (CELP) by the Faculty of Law, University of Colombo.
At a juncture when addressing the environment is of vital significance in national policy and planning, addressing environmental protection from a legal perspective within the Sri Lankan university system is far-sighted and admirable.
This initiative by CELP ensures we institutionalize a forum for Environmental Law in relation to education, research and scholarship.
Undoubtedly, this paves the way for the UoC to be an important stakeholder in policy making, and advocacy.
I extend my best wishes to the CELP team in attaining great heights in your novel journey.
Senior Professor Chandrika Wijeyaratne
Vice Chancellor, University of Colombo
Although CELP has taken its roots in the Faculty of Law, University of Colombo, its branches and twigs will continue to grow and spread out among the entire university system in Sri Lanka and ultimately its fruits of an environmentally conscious generation will be reaped by the society at large. The need to build and nurture environmental enthusiasts and young advocates for environmental justice within the academia of Sri Lanka will be addressed by this remarkable venture of CELP. Therefore, I am truly delighted to convey my warmest regards to the CELP team on behalf of the Faculty of Law, University of Colombo.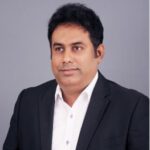 Dr. Nishantha Sampath Punchihewa
Dean, Faculty of Law, University of Colombo
As the Head of the Department of Public and International Law, which offers Environmental Law as a subject both at the undergraduate and postgraduate levels, I pen this message with great pride, wishing all the success to the new Center for Environmental Law and Justice (CELP). Within the short period since its commencement CELP has accomplished an impressive array of projects and publications which add much value to the legal literature, research and development on environmental law. Moreover, the international collaborations and the multi-disciplinary partnerships fostered by the CELP team in their ventures, are reflective of the high standards set by CELP. I believe these are indeed good omens of the long and successful path ahead for CELP. I therefore take great pleasure in wishing the very best for the CELP team in all their endeavours.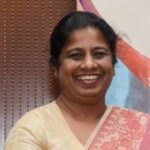 Professor Wasantha Seneviratne
Head, Department of Public and International Law, University of Colombo
Founding Director of CELP